Gold Coasts Leading Wholesale Crystals Supplier
The sunny Gold Coast. Normally renowned for it's beautiful beaches stretching for miles and miles and for it's ever infectious party atmosphere. It goes without saying that once you live here for a couple of years it's very hard to leave.
Our Wholesale Crystal showroom is ideally located on the sunny Gold Coast as it is the perfect location to serve our many customers throughout Queensland and Northern New South Wales (NSW).
The Gold Coast Markets provide a range of retail opportunities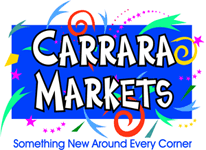 Another key aspect of the Gold Coast is the ever present Market stalls where you will always find a great bargain whether you are looking for clothes, gift ideas or organic fruit.
In amongst the many market stalls you'll find a growing number of crystal merchants serving the Gold Coast community and spreading the positive energy their crystals provide.
Some of the larger market stalls on the Gold Coast include:
Broadbeach markets
Carrara markets
Surfers Paradise markets
Lantern markets
Hope Island markets; plus
many more including schools and clubs
Wholesale Crystals Australia supplies many of the local Gold Coast crystal retailers as they find our incredible range and value for money unbeatable. Whether you are after Crystal Skulls, amethyst crystals, crystal balls or crystal stones we have you covered.
When you are running a market stall on the Gold Coast your goal is to get a solid rate of turnover of your stock so we select only the best selling crystals for each of our clients. This allows you to concentrate on providing great value to your clients knowing you are creating great win-win situations. You win because you are able to purchase your crystals wholesale at great prices and your buyers win because you are able to pass on great prices to them without affecting your bottom line.
What about the big retail shops on the Gold Coast?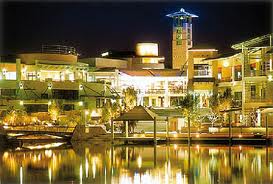 If you've ever been to the very impressive Robina Town Centre you'll notice there are a number of incredible gift shops offering beautiful jewellery as well as unique crystals.
In fact it doesn't matter which shopping centre on the Gold Coast you visit, you're bound to find one or more retailers offering a superb range of unique crystals which were purchased from our Wholesale Crystal showroom.
We've managed to build up our presence in wholesaling crystals to the Gold Coast region since 2004 and have a fantastic, loyal group of clients who've been with us since day 1.
The one key point that stands us apart from all the other Gold Coast Crystal wholesalers is that we have up to $3 million worth of stock on our showroom floor. If you love crystals, then you'll love our Wholesale Crystal Showroom.
Where can I get my wholesale crystals on the Gold Coast?
Our extensive Crystal showroom generally has nearly $3 million worth of stock on the floor at any one time. This means you can drop into our Gold Coast wholesale crystal showroom and take your time choosing the best crystals for your shop or market stall.
We are located just off the M1 Motorway right beside the Varsity Lakes train station so access is very simple.
Here is our address:
Unit 1, 475 Scottsdale Drive
Varsity Lakes, Gold Coast 4227
Do I need to make an appointment before visiting your Gold Coast Wholesale Crystal Showroom?
Whilst you don't have to make a booking to view our range of wholesale crystals it's always nice to know you are coming.
Feel free to give one of our staff members a call before you head in on 07 5568 0891 and our team will make any necessary preparations.
We look forward to seeing you soon.