Choosing the Right Wholesale Crystal Suppliers for Your Business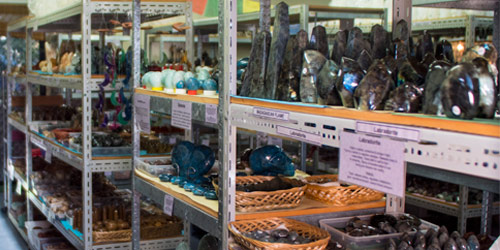 Whether you are an existing retail shop, market stall or online shop selling crystals, it is essential to find the right wholesale Crystal supplier to ensure your business runs smoothly. One of the most common complaints we consistently get from crystal shops all up and down the east coast of Australia is that their Crystal suppliers cannot always provide the appropriate levels of stock at the right time.
At WholesaleCrystalsAustralia.com we have overcome this issue by stocking over $3 million worth of stock in our Crystal warehouse on the Gold Coast. This means that no matter how big or small your current Crystal operation is, we are able to supply you with the appropriate range and more importantly the quantity of wholesale Crystals you require. There is nothing more frustrating than phoning your wholesale Crystal supplier, eager to place an order, only to find that they are currently out of stock of Crystal Caves, citrine crystals, amethyst clusters or any other popular crystals.
You are most welcome to come and visit us at our Gold Coast Crystal warehouse and see first-hand the vast range of wholesale crystals we have available. You can view our location here and get directions to our showroom, where we provide clear directions for those travelling from either the north or south.
What sort of range does your wholesale Crystal supplier have?
As a dedicated supplier of some of the most amazing Crystals available from around the world, you will be pleased to know that our Crystal warehouse literally stocks thousands upon thousands of some of the most amazing, inspiring and magical crystals available. As mentioned above, our Crystal showroom literally has over $3 million worth of stock on our showroom floor which covers 100+ different categories and countless varieties of crystals.
As a leading supplier of crystals, we provide our clients with all the popular crystals such as:
Crystal Caves
Crystal stones
Crystal wands
Crystal balls
Citrine crystals
Selenite crystals
New-age crystals
Amethyst crystals
Crystal skulls
Crystal hearts
Rose Quartz crystals
Salt Lamps
but we are also a supplier of many other wholesale crystals such as spheres and eggs, fossils, crystal fountains, cabochons, carved pieces, candle bases, lampshades, polished gems, pyramids and obelisks.
Ensuring your wholesale Crystal suppliers stock the widest range at the best possible price
At our warehouse, we not only have an amazing range of the most harmonic and inspiring crystals in the market, but our prices are well and truly the most competitive that you will find anywhere along the eastern seaboard of Australia.
By far the easiest way to see how competitive our prices are is to get access to our wholesale Crystal website which will allow you to see our full range of crystals that we have in our Gold Coast showroom. Getting access to our products is very simple. All you need to do is click on the image below and fill in some basic details and we will provide you a private username and password to give you access to our wholesale products.
So if you're looking for a Crystal supplier that can provide a complete range of crystals anywhere in Australia at the most competitive prices available, then contact us and tell us a more about your business, what you would like to achieve and how we might be able to help you achieve that.
We look forward to providing you and your business a dependable solution you can count on.